In GOP race to unseat Boxer, Calif. conservatives conflicted between ideology, electability
By Robin Hindery, AP
Tuesday, June 1, 2010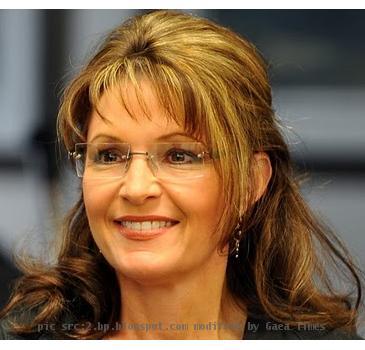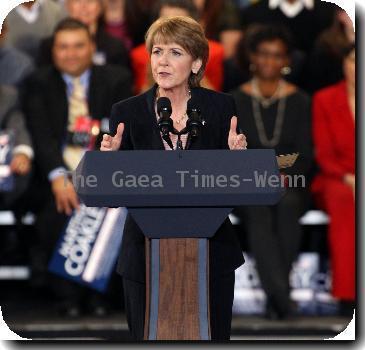 Ideology vs electability in Calif. GOP Senate race
EL DORADO HILLS, Calif. — In a year dominated by small-government fervor, the message from a little-known but energetic state lawmaker is resonating with many California conservatives who finally sense a chance to take down their favorite target, Democratic Sen. Barbara Boxer.
Assemblyman Chuck DeVore, a former Reagan administration appointee in the Pentagon, is preaching the kind of hard-line gospel on taxes and government spending that the tea party faithful want to hear. And he obliges: By his count, DeVore has addressed tea party groups at least 40 times since launching his bid for the Republican nomination.
But as brightly as his star is shining among conservatives, his trouble in the Republican primary is typical for a candidate who is far right of center in a state dominated by Democrats and moderate independents. Would a victory for DeVore in the June 8 primary seal another re-election win for Boxer in November?
It was the question on Beverly O'Toole's mind as she arrived at a candidates' forum one recent evening in El Dorado Hills, an upper middle class community of 40,000 overlooking the state capital. She said she has been leaning toward DeVore because his views largely align with hers.
"I'm hoping he'll pick up steam," said O'Toole, 68, who is retired after a career with the California Franchise Tax Board. "I like him, but I'm not sure he has the momentum to beat Boxer."
So defines the three-way race for the Republicans competing to face Boxer as she seeks a fourth term. Former Rep. Tom Campbell and former Hewlett Packard Co. chief executive Carly Fiorina have been generating the most support in polls, with DeVore trailing.
Campbell and Fiorina were in a statistical tie in a survey released May 19. A Los Angeles Times-University of Southern California poll released over the weekend showed Fiorina with a 15-point lead, even though Campbell polled better against Boxer.
The campaign so far has been characterized by torn loyalties and mixed emotions, with questions of electability and faithfulness to conservative ideology looming large. Campbell, the soft-spoken business professor, is generally respected and well-liked but too moderate for many GOP primary voters. He favors abortion rights and gay marriage and has advocated for tax increases in the past.
Fiorina is a first-time candidate best known for her 5½ years leading the Silicon Valley computer company until she was fired in a public spat with its board of directors. She was an economics adviser to John McCain's 2008 presidential campaign but has never run for public office.
Many conservatives in California are suspicious of such first-timers, after feeling betrayed by Arnold Schwarzenegger's tenure as governor.
"I don't think she's conservative at all," Shirley Freeman, who lives in the Sacramento suburb of Citrus Heights, said of Fiorina. "I think she only became conservative because she wants the nomination."
That's a sentiment shared by many DeVore supporters and one he has actively tried to cultivate during the course of the campaign.
"I don't think this is a time to take a chance on somebody who may disappoint you in the future," he told the crowd of 400 people who packed into a local high school gym in El Dorado Hills.
It's also an impression Fiorina has been working hard to overcome. To overtake Campbell, Fiorina will need support from both moderates within the party and the tea party-style conservatives who so easily flock to DeVore.
Personally wealthy after her buyout from HP, Fiorina has shown a willingness to spend from her fortune in the closing months of the campaign. Finance reports released last week showed Fiorina spent $4.2 million from April 1 to May 19, far more than either Campbell or DeVore. She has loaned herself another $1.9 million since the reporting deadline for a total of more than $5.5 million in loans.
As DeVore has pushed Fiorina to the right, she has left little separation between herself and DeVore on many major issues.
Fiorina has promoted endorsements from former vice presidential candidate Sarah Palin and the National Right to Life Committee. Polls consistently have shown a majority of Californians supporting a woman's right to have an abortion, a point Boxer will surely make in the general election campaign if Fiorina becomes the nominee.
Along with the other GOP candidates, she supports the Arizona immigration law, potentially alienating Hispanic voters, the fastest-growing segment of California's electorate.
During a debate earlier in May, Fiorina joined DeVore in saying she supported allowing people on the federal government's "no-fly" list to buy guns. Prompting Campbell to say: "I can't believe what I am hearing."
Just as DeVore has raised questions about Fiorina's credentials, she has responded by focusing on the long-held insecurities of GOP primary voters in a state in which Republicans are just 30 percent of the electorate: She's electable, he's not.
"Chuck is a conservative, but he can't beat Barbara Boxer," Fiorina said in an interview. "He's been running for this office now for almost two years and is now stuck without money and without broad-based support."
Boxer has $9.6 million and is benefiting from President Barack Obama's fundraising power.
If Fiorina and DeVore split the conservative vote, Campbell could be the beneficiary.
"I've consistently led, but the reason I've led is by uniting people around the economic issues," said Campbell, a former finance director for Schwarzenegger. "An observer might be mistaken to emphasize the social issues because they simply aren't salient."
To a large extent, his two opponents agree. That's why Fiorina and DeVore have criticized him almost exclusively on the fiscal issues, specifically his support of temporary tax hikes approved by Schwarzenegger and the legislature last year to help the state balance its budget.
Campbell notes that the spending cuts he also recommended outweighed the tax increases by a ratio of 3-to-1.
Still, support for any tax increase is a deal-killer for many GOP voters. Throw in opposition from social conservatives, and that's a lot to overcome, even for a candidate whose views probably would put him in a strong position to beat Boxer in the fall.
"Campbell might have a good chance," said Jim Ricketts, a DeVore supporter from Sacramento, "but he's just not all that different from Boxer."
Freking reported from Washington.
Filed under:
Corporate
,
Corporate News
,
Economic Policy
,
Economy
,
Finance
,
Government
Tags:
Barack Obama
,
California
,
El Dorado Hills
,
North America
,
Personnel
,
Political Organizations
,
Political Parties
,
Primary Elections
,
Sacramento
,
Sarah palin
,
Senate Elections
,
United States