Infogroup's new CEO optimistic about database firm's future after sale, spending scandal
By Josh Funk, AP
Monday, July 19, 2010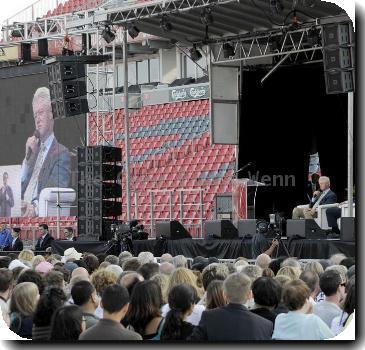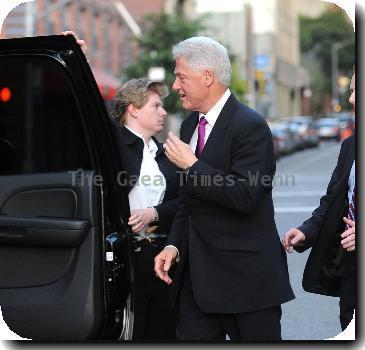 Infogroup ready to move past firm's sale, scandal
OMAHA, Neb. — The new chief executive of database firm Infogroup said it's ready to expand and move beyond the turmoil created by its sale to private investors and resignation of its founder after a spending scandal.
Clare Hart became Infogroup's CEO on July 1, when private equity firm CCMP Capital Advisors completed its $460 million purchase of the Omaha-based company. The deal also included refinancing of about $175 million of Infogroup's debt.
"It's been a whirlwind," said Hart, who used to oversee Dow Jones Newswires, Factiva and several other news and information services.
Hart said she's been impressed by what she's seen so far of Infogroup's roughly 3,000 employees and its business and consumer information operations. Hart and her management team are developing a new strategic plan to help the company grow and grab a bigger share of the roughly $150 billion a year in direct marketing spending.
Hart said she expects to have the strategic plan done by early fall after managers make some decisions about Infogroup's future, but she doesn't expect major changes.
"I'm not focused on cost cutting and layoffs," Hart said. "I'm focused on revenue growth."
The CCMP deal drew criticism from two investment firms that together held about 11 percent of Infogroup's stock because the firms said the sale was underpriced and ill-timed, but they did not succeed in scuttling it.
Infogroup defended the $8 per share price that New York-based CCMP agreed to pay because it was 22 percent higher than Infogroup's stock price before sale rumors were reported in October.
Infogroup's sale concluded a turbulent time for the company, formerly known as InfoUSA. Hart said employees are looking forward to having a fresh start.
Infogroup's founder, Vinod Gupta, lost his chairman and chief executive jobs in 2008 after a shareholder lawsuit raised questions about his use of company money to support a lavish lifestyle. He had held those posts from 1992 through August 2008.
The lawsuit alleged Infogroup misspent millions of dollars, some of it on domestic and international air travel for former President Bill Clinton and his wife, then-Sen. Hillary Rodham Clinton.
Gupta pledged to reimburse Infogroup $9 million over five years as part of the settlement announced in August 2008, but he remained on the company's board and received $10 million in severance.
He resigned from the board in March — right after voting for the CCMP deal — agreed then to pay more than $7.3 million to settle an SEC investigation into his use of Infogroup's money.
Stephens Inc. analyst Carter Malloy said Infogroup appears to be in a good position now that the sale and the spending investigations are complete.
"There have been too many distractions recently," Malloy said. "The great thing the company has going for them now is those distractions are all out of the way and now they can get down to business."
Infogroup is in a strong competitive position because of the quality of its data, Malloy said, adding that the main challenge is to find new uses for its data and ways to market that.
Consumers might not even realize they're using Infogroup's data online. But Infogroup's data has been used in Google's local searches since 2005, and Google recently renewed its licensing agreement.
Hart said she believes there is a great deal of opportunity for Infogroup in direct marketing. More companies are using mail or electronic direct marketing instead of mass media because they can track the results, she said.
The Direct Marketing Association estimates 54 percent of the roughly $275 million spent on advertising in the United States last year was spend on direct marketing. Advertising spending is likely to grow as the economy recovers.
With that in mind, Hart said she expects to draw on her experience in the news business to help Infogroup expand. The company's real value is in the way it processes data and makes it available to clients, she said.
"News and information are only as good as the delivery vehicle. Data is the same way," Hart said.
Along with Infogroup's main database unit and call centers in Omaha, the company owns market research firm Opinion Research, and it offers direct mail, e-mail and other marketing services. Infogroup has sizable operations in Omaha; Princeton, N.J.; Concord, Mass.; Pearl River, N.Y.; and Portland, Ore.
Online:
Infogroup Inc.: www.infogroup.com
CCMP Capital Advisors LLC: www.ccmpcapital.com