Author-editor-attorney picked to run imprint Twelve, publisher of Sen. Edward Kennedy
By AP
Wednesday, September 15, 2010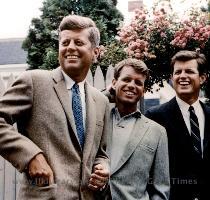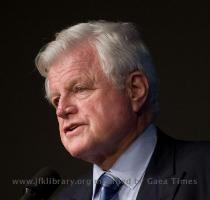 Author-editor-attorney to run publisher Twelve
NEW YORK — Writer, editor, producer and attorney Susan Lehman will run the publishing imprint Twelve, where authors have included Sen. Edward Kennedy, Christopher Hitchens and Sebastian Junger.
Twelve's parent company, the Hachette Book Group, announced Wednesday that Lehman will start her new job Sept. 27. She was most recently the director of communications and strategy at the Brennan Center for Justice.
She succeeds Jonathan Karp, who founded Twelve in 2005 and left in June to head the flagship trade imprint of Simon & Schuster.
Lehman has worked as an editor at Riverhead Books and Salon.com, written a court column for the New York Observer and co-wrote the memoir, "Mouthpiece," by New York attorney Edward Hayes. She has helped produce documentaries for CNBC and Court TV.