APNewsBreak: Official says interior secretary to announce Cape Wind decision with Gov. Patrick
By Glen Johnson, AP
Tuesday, April 27, 2010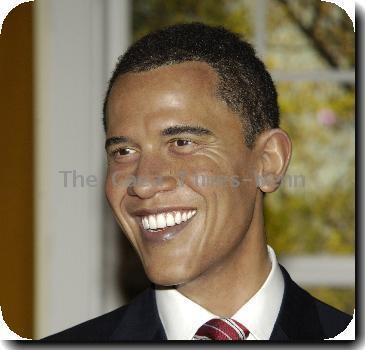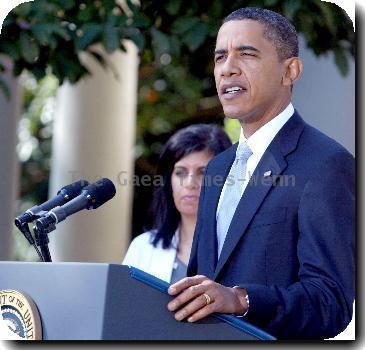 Official: Salazar to make wind farm ruling in Mass
WASHINGTON — U.S. Interior Secretary Ken Salazar has made his choice about whether to approve the nation's first offshore wind farm, off Cape Cod, and will make the announcement Wednesday in Boston with Gov. Deval Patrick, a supporter of the project, a Massachusetts Statehouse official confirmed Tuesday.
Salazar plans to brief the governor and other officials Wednesday before making his decision public at a Statehouse news conference, the official said. The official spoke to The Associated Press on condition of anonymity because he was not authorized to speak ahead of the announcement.
If Salazar approves, the decision on the controversial Cape Wind project would clear the way for a 130-turbine wind farm in Nantucket Sound.
The plan to announce the decision with Patrick bodes well for advocates of Cape Wind, as the governor has been a supporter of the project. It also comes as Salazar's boss and Patrick's good friend, President Barack Obama, makes a two-day, three-state Midwestern trip, focusing on his economic and clean energy programs as job creators. On Tuesday, the president toured an Iowa company that makes blades for wind turbines.
Cape Wind aims to begin generating electricity in 2012 and supply three quarters of the Cape's power. Cape Wind officials say it will provide green jobs and a reliable domestic energy source, while offshore wind advocates are hoping it can jump-start an industry that's lagging behind Europe and now China.
Opponents wanted the project moved out of Nantucket Sound, saying it would endanger marine life and maritime traffic, while defacing historic vistas, including from the Kennedy family compound in Hyannis Port. The late Sen. Edward M. Kennedy fought Cape Wind nearly to his death, calling it a special-interest giveaway, and he also complained the 400-foot-tall turbines— spread over 25 miles of federal waters — would mar a pristine landscape.
Opponents also say the power from the pricey Cape Wind project, estimated to cost at least $2 billion, would be too expensive.
Cape Wind appeared close to final approval in January 2009 when the lead federal agency reviewing the project, the Minerals Management Service, issued a report saying the project posed no major environmental problems.
But two Wampanoag Indian tribes claimed the project would ruin an ancient ritual that requires an unblocked view of the sunrise, and could disturb long-submerged tribal burial grounds.
Early this month, a federal historic council backed tribal claims and recommended Salazar reject the project, citing its "destructive" effects on views from dozens of historic sites.
On Tuesday, Massachusetts Sen. John Kerry said he would support the project if Salazar gives his approval.
"I have said this is the first siting of anywhere in the country, (so it's) very important for the process to work its way forward," said Kerry, a Democrat like Patrick, Salazar and Obama. "I favor a wind project somewhere in Massachusetts, and I've said, again and again, if the process decides that this is the one that it should be, I support moving forward."
Obama has pushed renewable energy, and the Democrat's recent decision to expand offshore drilling indicates a willingness to tap ocean-based energy sources. But Obama, who was close to Kennedy, has never spoken publicly about Cape Wind.
The president is also close to Patrick and recently urged his re-election this fall.
Associated Press Writer Jay Lindsay in Boston contributed to this report.