NJ governor heads to Iowa _ but not because he wants to be president, staff says
By Geoff Mulvihill, AP
Wednesday, September 8, 2010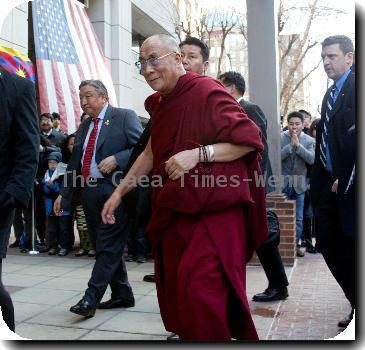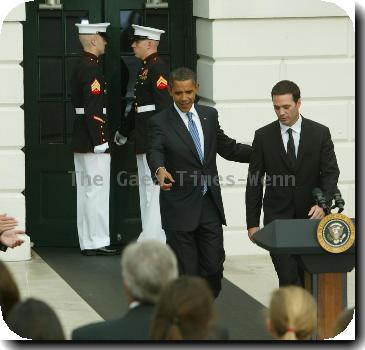 NJ Gov. Christie plans to campaign in Iowa
HADDONFIELD, N.J. — New Jersey Gov. Chris Christie, already a tough-talking, budget-slashing, union-bashing regular on cable news talk shows, denies he's considering a presidential run whenever he's asked.
But that's not keeping him from planning a trip next month to Iowa, the state with the nation's first presidential caucus that makes it a destination for those with big political aspirations.
"He's becoming a national politician on a platform to compete with 36 other people who want to be president in 2012," said Steffen Schmidt, a political science professor at Iowa State University. "No one comes to Iowa unless they want to be president."
This year, the Hawkeye State has been graced by visits — or will be soon — by Republican luminaries including former Alaska Gov. Sarah Palin, former presidential candidates Mitt Romney and Mike Huckabee, Minnesota Gov. Tim Pawlenty and former House Speaker Newt Gingrich, Schmidt said.
Christie is headlining an Oct. 4 event in West Des Moines to raise money for Terry Branstad, who served as governor from 1983 to 1999 and is challenging Democratic Gov. Chet Culver in a bid to get his old job back.
Schmidt said that though it's a crowded stage for big-name Republicans in Iowa, Christie has made himself known there.
Christie is a former federal prosecutor who unseated a Democratic governor last year in New Jersey, a state that leans Democratic. In his first eight months on the job, he's closed an $11 billion budget gap without raising state taxes, imposed a 2 percent cap on increases to local property taxes, and tussled frequently and unapologetically with the state's main teachers union.
He's also not shy to criticize President Barack Obama. Asked at a town hall event on Tuesday why he cut a program, he responded: "Unlike the president, I can't print money."
Last month, his administration suffered its most embarrassing moment so far, when it was revealed that the state may have missed out on a $400 million federal grant because of a simple error on an application. He used the occasion to tee off on the Obama administration for denying the grant and painted the federal government as being more concerned with technical details than with big visions for educational reform.
This week, Christie began rolling out his reform plans, addressing government ethics, public employee pension and benefits, business regulation and education. He's pushing the Legislature to address all the issues by the end of the year; Democratic legislative leaders are bristling at his timeline.
It's no accident when any politician visits Iowa or the early primary states of New Hampshire and South Carolina, said David Yepsen, who covered politics for years for The Des Moines Register and is director of the Paul Simon Public Policy Institute at Southern Illinois University in Carbondale.
"Any national political figure who goes into those states is going to tickle the buzz machine a little bit," Yepsen said.
He said going to those states is a way to get to know the voters who are instrumental in deciding who will receive presidential nominations and a way to get more clout at home.
"It sends a signal to local politicians and media figures that their guy is thinking about playing on the national stage," he said.
Kevin Roberts, a spokesman for Christie, reiterated Wednesday that the governor is not considering running for president in 2012 and said the purpose of the Iowa trip really is to campaign for Branstad.
Christie, who has only campaigned for other politicians at events in New York and New Jersey thus far in 2010, plans to visit other states before the Nov. 2 general election, Roberts said.
He's scheduled trips to Ohio, Pennsylvania, California, New Mexico, Michigan, Illinois and Wisconsin, Politico first reported Tuesday.
"The governor's agenda is resonating with a national audience," Roberts said.