Microsoft's Elop is the new CEO of Nokia
By Jayita, Gaea News Network
Friday, September 10, 2010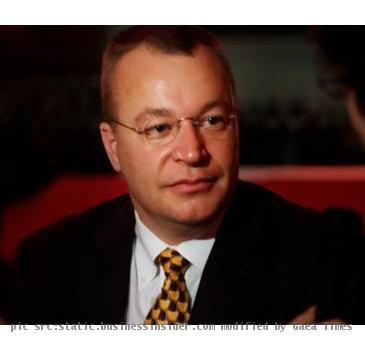 more images
The leading phone maker company Nokia has announced Stephen Elop as the new CEO. Elop, the head of Microsoft Business Division will replace Olli-Pekka Kallasvuo, who had been the Chief Executive of the company since 2006. Olli-Pekka Kallasvuo will hand over his duties to Elope on September 21, 2010.
Nokia has been going through a tough time for some times now. In July, the company saw a 40% slum in second quarter profits, as it struggled to compete in the smartphone market with its rivals like Apple and Google.
Kallasvuo was in tremendous pressure as Nokia issued two profits warnings. He was forced to quit as Nokia was aiming at bringing a radical change into its business strategy.
Although Mr Kallusvuo has been replaced by Elop, Nokia has confirmed that he will stay back as a non-executive director on the Nokia board and receive 18 months salary that worth 4.6m euros (3.8m; $5.8m).
The head of telecoms consultancy said,
Nokia has a communication problem. There is no doubt that Sptephen Elop is a better communicator than Kallasvuo.
Nokia has traditionally been strong in hardware, but has been found wanting in software
, said Ben Wood, director of research at CCS Insight.
So, by appointing Elope Nokia now seems to get into the smartphone market with all the preparations and expects to get back its indisputable position.
Elope Career
Before joining Microsoft in 2008, Elope was the COO of Juniper Networks and before that he was an executive of Adobe Systems and Macromedia respectively.
Filed under:
Corporate
,
Corporate News
,
Featured Article
,
Finance
,
Financial Markets
,
Industrial Products and Services
,
Industries
,
Stock Markets
Tags:
Adobe Systems
,
Juniper Networks
,
Macromedia
,
Microsoft
,
Nokia
,
Olli-Pekka Kallasvuo
,
Stephen Elop