Squinkies A Hit Baby!
By Tias, Gaea News Network
Thursday, November 25, 2010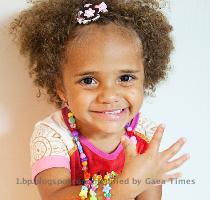 more images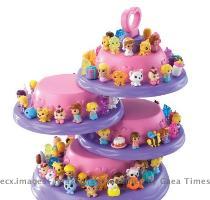 more images
NEW YORK, (GaeaTimes.com)- In a hype that is reminiscent of last year's Zhu Zhu Pets, the Squinkies seem to be the toys in demand this holiday season. While several analysts tried to predict the trend in the buying of gifts and toys considering this year's economy, Bill Nichols seems to have figured out the best answer in the form of miniature squishy toys that come in a small bubble.
With the toys already sold out through the official website of Walmart, stores nationwide are struggling to cope with the huge demand for the Squinkies. Several stores have also sold out of the collectible toys and some are also limiting the number of toys that each person can buy. The affordability factor has also been a crucial point in the selling of the toys as many parents have found it the perfect gift for the children who are totally delighted to scoop up the toys that are coming out of the vending machines and also being sold in shops across the country.
One economy expert said that with one purchase a child becomes an instant collector of Squinkies and thus the toy creates a reason for people to go out and buy more. Bill Nichols presented the idea to three major retailers last December and instead of investing much on toy sculptors, he got the Squinkies manufactured in China which reduced the cost of production. The products were marketed with the help of mommy bloggers and the success was quite unanticipated to the retailers as well as Bill Nichols. The Squinkies are priced at $10 for a pack of 16.