China vows to dramatically slow emissions growth by 2020, building momentum for Copenhagen
By Cara Anna, AP
Thursday, November 26, 2009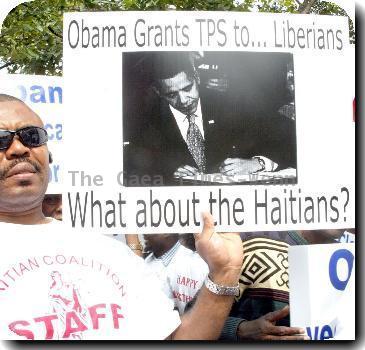 more images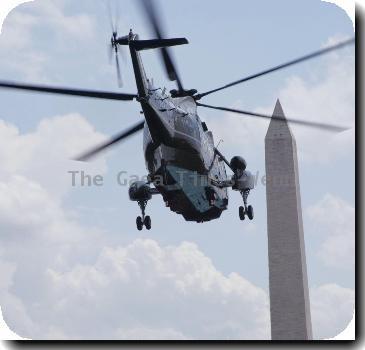 more images
China to dramatically slow emissions growth
BEIJING — China promised to slow its carbon emissions, saying it would nearly halve the ratio of pollution to GDP over the next decade — a major move by the world's largest emitter, whose cooperation is crucial to any deal as a global climate summit approaches.
Beijing's voluntary pledge Thursday came a day after President Barack Obama promised the U.S. would lay out plans at the summit to substantially cut its own greenhouse gas emissions. Together, the announcements are building momentum for next month's meeting in Copenhagen.
"Governments from all over the world are delivering before the climate conference," Denmark's Climate Minister Connie Hedegaard said. "U.S. and China have come forward. All across the globe, things are moving. This is good news."
But environmental experts warned that China's plan does not commit it to reducing emissions — and that they will in fact continue to increase, though at a slower rate.
With the United States now offering specifics — reducing carbon dioxide emissions by about 17 percent from 2005 levels by 2020 — China seemed to follow its lead.
China pledged Thursday to cut "carbon intensity," a measure of carbon dioxide emissions per unit of gross domestic product, by 40 to 45 percent by 2020, compared with levels in 2005. Beijing also said Premier Wen Jiabao will take part in the Copenhagen meeting.
"There's no question their carbon emissions would continue to grow under this scenario," said Charlie McElwee, an international environmental and energy lawyer based in Shanghai. "This isn't by any means an agreement by China to either cap, much less reduce, the amount of its carbon emissions. It's only slowing down the rate at which emissions are growing."
If China did nothing and its economy doubles in size as expected in coming years, its emissions would likely double as well. Thursday's pledge means emissions would only increase by 50 percent in such a scenario.
Environmental groups and leaders largely welcomed China's move.
"Before Copenhagen, we desperately need this good news," said Yu Jie, head of policy and research programs for The Climate Group China, a non-governmental group. She described China's 45 percent target as "quite aggressive."
The EU said the plans from the U.S. and China, which together emit about 40 percent of the world's heat-trapping greenhouse gases, were essential to progress at the summit but indicated they still hoped for more. "We will continue to urge the U.S., China and all our other partners in this negotiation to go to the outer limits of what is possible," a statement from Swedish Prime Minister Fredrik Reinfeldt and European Commission President Jose Manuel Barroso said.
The announcements over the past two days add significant weight toward achieving a global agreement, though the Dec. 7-18 conference is unlikely to produce a binding deal as hoped.
Leaders now think delegates at Copenhagen will produce at best an outline for an agreement to be considered late next year instead.
But Yvo de Boer, the United Nations climate chief, said the pledges by China and the U.S. pave the way for a deal.
"The U.S. commitment to specific, midterm emission cut targets and China's commitment to specific action on energy efficiency can unlock two of the last doors to a comprehensive agreement," he said.
China has said repeatedly it will seek binding pollution targets for developed countries at Copenhagen — and reject similar requirements for itself. It has said most environmental damage was caused by developed nations during their industrialization over the last 100 to 200 years and that they should take most of the responsibility for the cleanup.
McElwee said the voluntary pledge could mean China doesn't have to stick to its goal — and that it could back out if, for instance, the economy tanks again.
China rejected that argument. "Even though it is voluntary, it is binding domestically," Xie Zhenhua, vice-chairman of the National Development and Reform Commission, told a press conference, while acknowledging meeting the goal would be difficult.
Environmental groups said China is trying to balance its efforts with the need to keep its economy growing quickly to pull people out of poverty.
China's State Council, or Cabinet, said its plan to slow its rate of carbon emissions would come through better research and development, clean coal technology, advanced nuclear energy and better transportation systems. Tax laws and regulations will also be changed to encourage energy efficiency.
"There are two things China will have to do to achieve this. One is to drastically improve energy efficiency, to use energy in a smart way. Second is to massively develop renewable energies," said Yang Ailun, climate campaign manager for Greenpeace China.
"Also, China will have to tackle its overdependency on coal," she said.
But policies are one thing. The major challenge will be making sure local governments implement the goals, she said.
Associated Press writers Alexa Olesen and Scott McDonald in Beijing, environmental writer Mike Casey in Bangkok, Jan Olsen in Copenhagen and Louise Nordstrom in Stockholm contributed to this report.
Filed under:
Economic Growth
,
Economy
,
Government
Tags:
Asia
,
Barack Obama
,
Beijing
,
China
,
Climate
,
Copenhagen
,
Denmark
,
East Asia
,
Energy Efficiency
,
Environmental Concerns
,
Environmentalism
,
Europe
,
Global Environmental Issues
,
Greater China
,
International Agreements
,
North America
,
Renewable Energy
,
United States
,
Western Europe
,
Wind Power