Senators propose climate bill that sells pollution allowances and returns money to taxpayers
By H. Josef Hebert, AP
Friday, December 11, 2009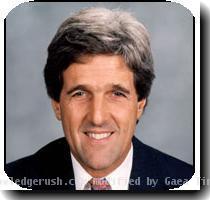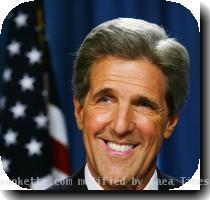 Senators propose new approach to climate issue
WASHINGTON — Two senators on Friday offered yet another approach to tackling climate change, proposing the government sell pollution allowances to industry to cut greenhouse gas emissions and then use most of the money to send tax-free monthly checks to every American.
The "dividend" checks, estimated to average about $100 a month over nearly two decades, would be aimed at offsetting the higher cost of energy.
The proposal by Sen. Maria Cantwell, D-Wash., and Sen. Susan Collins, R-Maine, was being offered as an alternative to a more complex cap-and-trade climate bill already before the Senate and approved by the House. Senators who believe Congress must address the problem of climate change are trying to cobble together a bill that has broad enough bipartisan support to get the 60 votes needed for it to pass, possibly early next year.
Cantwell said her approach is a simpler way to reduce carbon pollution and boost clean energy alternatives. Like the rival Senate bill, it would impose limits on greenhouse gases, especially carbon dioxide from the burning of fossil fuels and is designed to cut emissions by 20 percent by 2020 and about 80 percent by mid-century.
Republicans have opposed the climate legislation, authored by Sens. John Kerry, D-Mass., and Barbara Boxer, D-Calif., that emerged in November from Boxer's Environment and Public Works Committee. Many centrist Democrats also have said the bill, similar to one approved by the House last summer, needs to be overhauled.
Kerry, joined by Sens. Joe Lieberman, I-Conn., and Lindsey Graham, R-S.C., this week unveiled the general outlines of changes they hoped to develop early next year to gather broader support for climate legislation. .
The bill introduced by Cantwell and Collins adds yet another alternative, raising more uncertainty as to of what kind of climate legislation is likely to emerge when the Senate focuses on the issue early next year. Senate Majority Leader Harry Reid of Nevada has said he hopes a bill could be taken up by the full Senate in early spring.
Cantwell and Collins largely abandon the broad cap and trade approach that has been the focus in the Senate up until now, and which has been widely attacked by Republicans and some centrist Democrats as too complex, subject to manipulation and tantamount to imposing a huge energy tax and threatening jobs.
While the Cantwell-Collins bill would still limit greenhouse gas emissions, it would also allow limited trading of emissions allowances. The government would auction "carbon shares" — or allowances — to fossil energy producers and importers. Three-fourths of the revenue collected would be returned directly to consumers in the form of monthly checks and the rest would be used to spur clean energy and energy efficiency development and help in the transition to "green" jobs.
Allowances could be traded among the energy producers and importers that are subject to the cap, but not other traders or speculators.
"This bill provides a simple approach to getting off of carbon and on to clean energy alternatives," Cantwell said in a statement. She said the bill would provide businesses and investors "a simple predictable mechanism" to reduce carbon dioxide pollution and "open the way to clean energy expansion."
Collins said she's for climate legislation only if it protects consumers and industries hit by higher energy prices, provides predictability so that businesses can plan and invest and encourages energy efficiency and renewable energy sources. The bill "achieves all of these goals." said Collins in a statement.
EDITOR'S NOTE — Find behind-the-scenes information, blog posts and discussion about the Copenhagen climate conference at www.facebook.com/theclimatepool, a Facebook page run by AP and an array of international news agencies. Follow coverage and blogging of the event on Twitter at: www.twitter.com/AP_ClimatePool.
Filed under:
Finance
,
Government
,
Industries
Tags:
Climate
,
Eco-friendly Practices
,
Energy
,
Energy And The Environment
,
Energy Policy
,
Environmental Concerns
,
Environmental Laws And Regulations
,
Government Regulations
,
Industry Regulation
,
John Kerry
,
North America
,
Twitter
,
United States
,
Washington