Poverty In India: Vinod Khosla To Fight It
By Naiwrita Sinha, Gaea News Network
Sunday, October 10, 2010
more images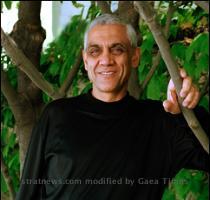 more images
MUMBAI, INDIA (Gaea Times.com)- The rich businesses men are often blamed for not caring about the economically weaker sections of the society. The view, however, is all set to change with the initiatives of Vinod Khosla. Vinod Khosla, a legendary investor, has announced his intentions of reinvesting his profits from SKS Microfinance in similar ventures that will turn out profit while fighting poverty in India. The IPO of the company made its investors rich and Vinod Khosla personally made a profit of $117 million, and now plans to reinvest his money in similar projects.
Vinod Khosla is said to be encouraging other Indian investors to make similar investments, that will help in eliminating poverty. Vinod Khosla has plans to set up a venture capital fund that will invest in companies that provide education, energy and health services to the poor, in India and Africa. He feels that poverty in India can be better fought with initiatives undertaken by commercial enterprises. Vinod Khosla though is not against NGO's but feels that non profit organizations are limited in their capacity to help the poor. He feels the need for more experimentations in sustainable business.
His viewpoint has earned him a lot of criticism, with some pointing out that commercial enterprises cannot bring the desired change, as it is limited in scope. Vinod Khosla is not the only person to differ on the subject, Pierre Omidyar, co-founder of eBay, and Stephen Case (co-founder of America Online) have reportedly started funds with similar goals. Many people are adhering to the belief that commercial enterprises have the potential to fight poverty in India.