House Democratic campaign arm goes negative in first ad, defending open Wisconsin seat
By Julie Hirschfeld Davis, AP
Monday, August 30, 2010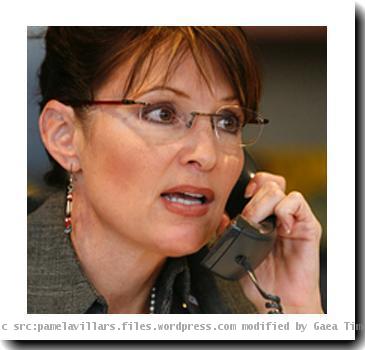 more images
House Democratic campaign arm goes negative
WASHINGTON — Democrats' House campaign committee is starting its first advertising blitz of the fall election cycle Tuesday with a TV spot hammering Wisconsin GOP candidate Sean Duffy, one of several Republicans who are threatening to wrest an open Democratic seat.
The ad charges that Duffy, running for the Republican nomination to succeed retiring Rep. David Obey, favors privatizing Social Security. It's the first salvo in what promises to be a series of highly negative ads by Democrats as they fight an uphill battle to keep control of the House in a toxic political environment.
The party's decision to air it before Labor Day reflects what strategists say privately is a calculated tactic in key districts: Blast Republican candidates early in attempts to disqualify them in voters' eyes before they can make a case for themselves.
"Remember the crash?" an announcer asks over a sinister soundtrack in the ad, which intersperses images of worried-looking women and senior citizens with Duffy's face. It says people could have lost 40 percent of their retirement benefits if Social Security had been invested in the stock market.
Duffy says in a message on his website that he doesn't back privatizing the government retirement program for the elderly, but the ad cites a video taken of him on the campaign trail in which he appears to endorse a GOP congressman's economic plan. Rep. Paul Ryan, R-Wis., the top Republican on the House Budget Committee, has proposed the partial privatization of Social Security.
"Sean has clearly stated that privatization is not an option to fix Social Security, and voters know he will work to find meaningful solutions to a program already in the red," said Wendy Riemann, Duffy's communications director.
The Democratic Congressional Campaign Committee wouldn't comment on the size of the advertising push — it's paid for by an arm that is barred by law from coordinating with campaigns — but people knowledgeable about the effort said it planned to spend nearly $90,000 over the next two weeks airing the spot. A party official said the ad would saturate the district's largest media market.
The race to succeed Obey in the 7th Congressional District has already drawn national attention. Duffy, a former district attorney and star of MTV's "The Real World," has secured the backing of Sarah Palin, former House Speaker Newt Gingrich and Minnesota Gov. Tim Pawlenty. He's the clear GOP front-runner in a Sept. 14 primary and is likely to face Democratic state Sen. Julie Lassa in the general election.
Duffy's campaign had raised almost $1 million and he had twice the amount of cash Lassa's campaign did as of July, according to disclosures filed at the Federal Election Commission.
Obey, the House Appropriations Committee chairman, is retiring after 21 terms in the House representing the Democratic-leaning district.
Filed under:
Corporate
,
Corporate News
,
Government
Tags:
2010 United States General Election
,
Campaigns
,
Events
,
General Elections
,
Government Programs
,
North America
,
Ownership Changes
,
Political Organizations
,
Political Parties
,
Sarah palin
,
United States
,
United States General Election
,
Washington
,
Wisconsin