Orange Bowl blackout averted after broadcasters agree to 8-day extension in cable TV talks
By Nigel Duara, AP
Thursday, December 31, 2009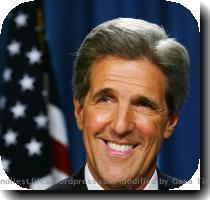 more images
Mediacom accepts extension in cable TV dispute
IOWA CITY, Iowa — Football fans will be able to watch college bowl games on Sinclair stations after all, as the broadcaster and the Mediacom cable TV operator agreed to extend by eight days their negotiations over fees.
Sinclair Broadcasting Group is seeking higher rates from Mediacom Communications Corp. to carry its stations. The deadline was extended from midnight Thursday to midnight Jan. 8. During the extension, Mediacom will pay Sinclair a higher rate than it was paying under the contract that expires Thursday.
That means the Orange Bowl game between Iowa and Georgia Tech won't be blacked out Tuesday. Other high-profile contests, such as the BCS national championship game next Thursday, had also been in danger of not being shown to Mediacom subscribers.
"We recognize that several of the impacted markets have college teams that will be playing in the BCS Bowl games," Sinclair spokesman Barry Faber said in a release. "We thought it was important to ensure that our viewers had the opportunity to see those games without inconvenience."
About 700,000 Mediacom subscribers in Alabama, Florida, Georgia, Illinois, Iowa, Kentucky, Minnesota, Missouri, Tennessee, Virginia and Wisconsin were at risk of losing Sinclair programming.
The temporary Sinclair-Mediacom deal came as Time Warner Cable Inc. and Bright House Networks remained locked in a bitter dispute with News Corp. over similar fees for carrying the Fox television network and some of the cable channels that News Corp. also owns. That agreement was to expire at midnight Thursday, but the network struck a deal with Time Warner to extend the contract for a few hours, making it appear likely that a deal on fees would be reached.
Despite the Sinclair-Mediacom extension, feelings haven't warmed between the two sides. Faber said Mediacom hasn't been dealing fairly with Sinclair.
"It has been unfortunate that Mediacom has refused to pay fair compensation for our programming, which is much less than what they pay cable channels with far less viewers," Faber said in the release.
Tom Larsen, Mediacom's vice president of legal and public affairs, responded that the comparison was not applicable because cable channels generate far less revenue than broadcast stations.
This is the second time the two companies have been locked in a standoff. Sinclair stations were pulled from Mediacom systems for about five weeks in early 2007. The current agreement had been reached just two days before that year's Super Bowl.
Federal Communications Commission Chairman Julius Genachowski commended the companies for reaching an agreement.
"This extension … will avert the frustration that Mediacom customers would have experienced if Sinclair stations had ceased to be available over Mediacom systems," Genachowski said in a statement Thursday.
He said he hopes the companies use the extension time to settle their differences.
Traditionally the networks paid affiliates to broadcast their shows, though those fees have shrunken to almost nothing as local stations have seen their audience numbers fall.
Because of a fractured audience and dwindling dollars from advertising, broadcasters nationwide have accelerated their push for new revenue to pay for programming.
Filed under:
Industries
Tags:
2010 Bcs National Championship Game
,
76th Annual Orange Bowl
,
Arts And Entertainment
,
Cable Television
,
College Football
,
College Sports
,
Events
,
Iowa
,
Iowa City
,
John Kerry
,
North America
,
Sports
,
Television Programs
,
United States