First lady Michelle Obama launches campaign against childhood obesity
By Darlene Superville, AP
Tuesday, February 9, 2010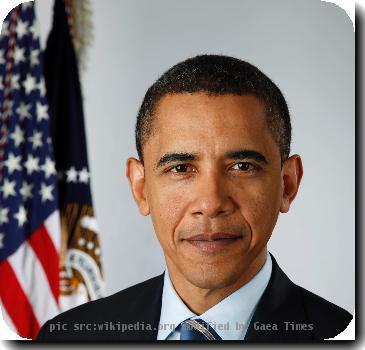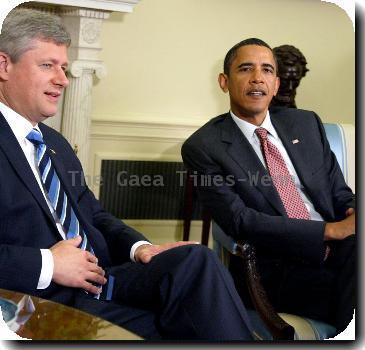 First lady begins fight against childhood obesity
WASHINGTON — Michelle Obama on Tuesday unveiled "Let's Move" — her national public awareness campaign against childhood obesity, a problem she says concerns her both as first lady and as a mom.
One in three American children are overweight or obese, putting them at higher risk of developing diabetes, high blood pressure, high cholesterol and other illnesses. Billions of dollars are spent every year treating obesity-related conditions. And public health experts say today's kids are on track to have shorter lifespans than their parents.
"None of us wants this future for our kids," Mrs. Obama said at the White House. "We have to act, so let's move."
Her campaign has four parts: helping parents make better food choices, serving healthier food in school vending machines and lunch lines, making healthy food more available and affordable, and encouraging children to exercise more.
The ambitious campaign, which Mrs. Obama hopes will be seen as her legacy, is aimed at solving the childhood obesity problem in a generation, so that children born today can reach adulthood at a healthy weight.
"This isn't like a disease where we're still waiting for the cure to be discovered. We know the cure for this," Mrs. Obama said at the unveiling, which was moved to the State Dining Room as the second blizzard in less than a week bore down on the city.
Major elements of Mrs. Obama's campaign include:
—The Food and Drug Administration working with food manufacturers and retailers to make food labels more "customer-friendly." The nonalcoholic beverage industry said Tuesday it will start putting calorie information on the front of its products.
—The American Academy of Pediatrics is encouraging doctors to monitor children's body mass index or BMI, which is a calculation of height and weight used to measure body fat.
—Serving healthier food in schools. Congress is due to rewrite the Child Nutrition Act this year, and the administration is asking lawmakers to spend $10 billion over the next decade to give schools more money to make needed changes. More than 31 million children get meals through the federal school lunch program, and many kids eat up to half their daily calorie total at school.
—Offering $400 million in tax breaks to encourage grocery stores to move into "food deserts," areas with limited supplies of nutritious food, and spending $5 million more to establish and promote farmers' markets. Both steps would require congressional action.
—Encouraging children to exercise more; an hour a day is recommended.
—Setting up a Web site, www.letsmove.gov, with shopping tips, a recipe finder and other resources.
Judith Palfrey, president of the American Academy of Pediatrics, said the problem needs a national solution.
"So having the president and first lady take the lead on this, particularly the first lady, the first mom, is giving us the reinforcement that we've needed," Palfrey told The Associated Press.
Mrs. Obama has pushed a few causes since becoming first lady, including support for military families, volunteerism and the arts and arts education. She planted a garden on the South Lawn, something that helped this self-proclaimed lover of burgers, fries and White House pie to begin talking to youngsters about the importance of eating a balanced diet.
She also has talked about her own experiences as a working mother, often feeding daughters Malia, 11, and Sasha, 8, with quick and easy but less healthy options like fast food and takeout meals. Mrs. Obama said she made minor changes in their diets after their doctor said he was concerned about their BMI. She said she saw improvement after replacing soda with water and trimming portion sizes.
Some have criticized the first lady for using her daughters as an example. Mrs. Obama says she understands how sensitive the issue is, particularly as a mother of girls. She said her initiative is about children's overall health, not just body weight or size or BMI.
Mrs. Obama's campaign kicked off Tuesday in the Oval Office when President Barack Obama signed a memorandum creating a task force on childhood obesity. He gave the panel 90 days to develop a plan for solving the problem, including setting ways to measure progress.
Associated Press writer Julie Pace contributed to this report.
Filed under:
Consumer
,
Industries
Tags:
Barack Obama
,
Child And Teen Health
,
Child Nutrition
,
Diet And Exercise
,
Diseases And Conditions
,
Geography
,
Healthy Eating
,
North America
,
Nutrition
,
United States
,
Washington
,
Weight Management