India's bold bid to showcase itself is in crisis, weeks before Commonwealth Games begin
By Ravi Nessman, AP
Friday, August 20, 2010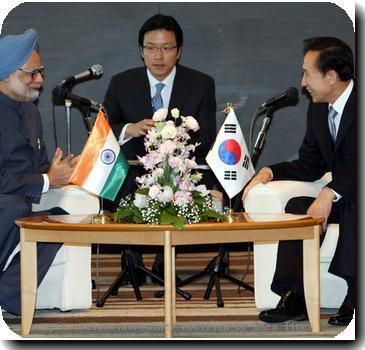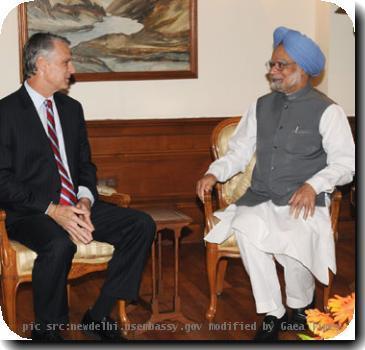 Weeks out, India's Commonwealth Games in crisis
NEW DELHI — An international sporting event which India hoped would herald its emergence as a regional power and serve as a springboard to an Olympic bid is instead struggling with a host of issues as the clock ticks down to opening ceremonies.
Less than seven weeks before New Delhi is to play host to the Commonwealth Games, venues are still under construction, top officials have been forced out in scandal, costs have soared and many are questioning the wisdom of holding the event in a nation riddled with social ills.
To make matters worse, many top athletes have pulled out — Jamaican sprinter Usain Bolt decided not to come even before his recent back injury — and even the queen of England has said she won't be coming to the games, which bring together the 71 countries of the Commonwealth, or former British Empire.
With rival China showcasing its economic clout during the Beijing Olympics, India's Commonwealth Games organizers were under pressure to deliver a comparable spectacle to promote "India Rising" — the nation taking its place as a major economic and political force in Asia.
Instead, the bungled preparations for this second-tier sports festival have highlighted the government corruption and malaise that continues to plague the nation, said Harsh V. Pant, a political analyst.
"When it comes to implementation, I don't think India has moved an inch from where we used to be," he said.
Hoping to stem the cascade of problems, Prime Minister Manmohan Singh stepped in last weekend, ordering a corruption probe and appointing a group of cabinet ministers to oversee the final preparations and try to salvage the event.
The move came as criticism of the games, to be held in New Delhi from Oct. 3-14, reached a new high, with everything from traffic jams to mosquito breeding blamed on them.
The Times of India newspaper showed Shera, the games' jaunty, cartoon tiger mascot, on a respirator, and a former sports minister publicly said he hoped the event would collapse in disarray so India would not be tempted to bid for future events.
"There has to be a reckoning for all this," The Asian Age newspaper demanded in an editorial.
Delhi's chief minister, Sheila Dikshit, called the broadsides "unpatriotic."
"I plead with people to look at the better side of the games — the rest will fall into place," she told The Sunday Express newspaper.
But the problems are hard to ignore.
Venues that were supposed to be done last year to give organizers time to test them and fix any problems, are still in what officials promise is the final phase of construction, leaving no time to hold serious test events.
Workers are still building the corrugated tin roof at the new weightlifting arena, which partially collapsed after springing a leak during the recent monsoon rains.
The Shivaji stadium in central Delhi, which is to be used as a practice facility for field hockey teams, has been stripped down, its facade left with gaping holes as hundreds of workers navigated large piles of red bricks, gray concrete blocks and rusting reinforcing rods.
A 2.5-mile-long road and bridge connecting the athletes village to the main stadium has gaps in it.
"We have to accept where we are and look forward," said Mike Hooper, the CEO of the Commonwealth Games Federation, who is in New Delhi helping oversee the preparations. "Everyone's got a lot of work to do, and that's what they've got to focus on."
Much of central Delhi remains torn up by projects that had been intended to beautify the city for the 100,000 foreign tourists the games committee had anticipated. Many of the projects are so far behind schedule they are being covered up, to be worked on again after the event.
And there are doubts the tourists are even coming.
Hotels that expected to be sold out have received anemic bookings for the games and regular tourists seem to be deferring travel during what would usually be high season to avoid the spectacle, said Rajindera Kumar, president of Federation of Hotel & Restaurant Associations of India.
"The response is so weak," he said. "I'm really fearing for the industry."
The cost of hosting the games — which the government initially pegged at less than $100 million in 2003 — has skyrocketed, with estimates ranging from $3 billion to more than $10 billion.
A recent report by a government watchdog said contractors were charging unreasonable rates, producing shoddy work and fabricating tests to show the quality of their construction was up to the standard.
Meanwhile, sales of tickets have been delayed, sponsorships have not met expectations and official merchandiser Premium Brands pulled out, saying delays in launching its products were causing unbearable losses. On Thursday, two power companies announced they were canceling their multimillion dollar sponsorship deals with the event.
Three top officials were fired this month over alleged financial irregularities with the London launching of the Queen's Baton Relay — a monthslong odyssey akin to the Olympic torch relay. That came a week after the organizing committee's treasurer resigned amid accusations his son's firm was given a contract to help build the tennis courts.
As part of a drive to clean up the city ahead of the event, the government demolished thousands of slum homes and arrested homeless people and beggars, according to a coalition of human rights groups.
At the venue sites, construction workers earned just half the minimum wage, were not given helmets, gloves or other safety gear and worked in conditions so dangerous that 42 of them were killed in accidents, the coalition said.
"Even if the games are a success, even if we are miraculously able to pull out a successful games, the negative social legacy is going to be with us for years to come," said Miloon Kothari, director of the Housing and Land Rights Network, one of the groups in the coalition.
Sonia Gandhi, head of the ruling Congress Party, said Thursday that all the allegations would be investigated after the closing ceremonies. In the meantime, she called on Indians to unite behind the games, the biggest sporting event to be held here since the 1982 Asian Games.
"The prestige of the nation is involved," she said.
But the event has turned into an embarrassment for a country that should be focusing instead on fixing its medical and education system and dealing with the hundreds of millions mired in poverty, said Rajan Singh, a 29-year-old software engineer.
"With a developing country like India, we need to invest in other infrastructure," he said. "Once that is complete, we can go for games like this."
Filed under:
Cabinets
,
Corporate
,
Corporate News
,
Government
,
Industrial Products and Services
,
Industries
Tags:
Asia
,
Events
,
India
,
Manmohan Singh
,
Municipal Governments
,
New Delhi
,
Products And Services
,
South Asia
,
Sports