From pop to nukes, swine flu to terrorism, news in a wired world was ever more widely shared
By Marcus Eliason, AP
Tuesday, December 15, 2009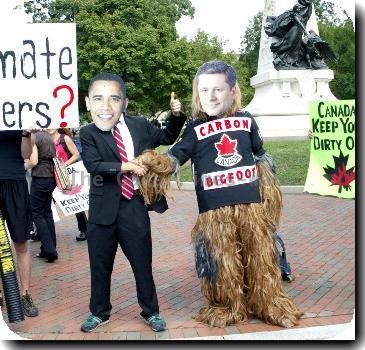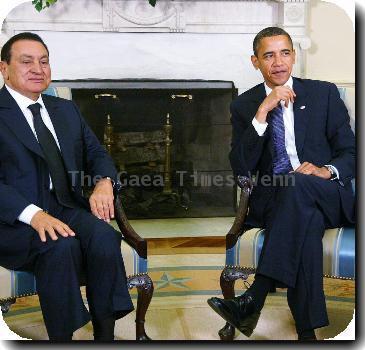 In a wired world, news good and bad touched all
From climate change, swine flu and economic meltdowns to terrorism and nuclear menace, the shocks, threats and surprises that befell humanity in 2009 were, more than ever, an experience globally shared.
When sweeping anti-government protests became the biggest challenge to confront Iran's 30-year-old Islamic revolution, the regime tried to suppress the news but couldn't stop a video of a dying Iranian woman from becoming an icon for protesters around the world.
The rising call to combat climate change sharpened dilemmas about the impact on pocketbooks, and the need to reduce carbon footprints everywhere, from the mansions of the wealthy to remote logging camps in the tropical forests.
Together, the world mourned the death of one pop star, Michael Jackson, and marveled at the unlikely rise of another, Susan Boyle, the frumpy Scottish amateur whose powerhouse voice launched more than 80 million YouTube hits.
The borderless threats faced by the world were epitomized by swine flu, which turned up in 208 countries and territories and claimed nearly 10,000 lives, by World Health Organization count. As the year drew to a close, the scare seemed to be abating, with some experts saying the disease was proving far less dangerous than originally feared, but warning the virus could still mutate into something more virulent.
As the war in Iraq wound down, the war in Afghanistan moved to a daunting level in which this year was the bloodiest since the U.S.-led invasion of 2001. Of the more than 850 Americans killed there, over a third died in 2009, along with at least 179 from other countries in the international coalition.
Now 30,000 extra U.S. troops are promised for the fight to turn back a resurgent Taliban, and by the end of 2010, the Obama administration should have a clearer idea whether the strategy is paying off.
But much will depend on Pakistan's will to fight the militants on its own territory — a struggle that intensified in 2009 and whose worst-case scenario is a nuclear-armed state in the hands of extremists.
Meanwhile, having withdrawn from Iraq's cities in June, the U.S. was on track for the promised departure of all its forces from the country by the end of 2011.
The standoff with Iran and North Korea over nuclear weapons worsened. North Korea conducted its second nuclear explosion and test-fired missiles, while Iran revealed a second uranium enrichment plant was under construction, and seemed to be stonewalling on an internationally endorsed plan aimed at delaying its ability to make nuclear weapons. The risk of jittery neighbors rushing to join the nuclear club grew more palpable.
In Iran, huge crowds took to the streets claiming President Mahmoud Ahmadinejad's June re-election was fraudulent. The government struck back with force and mass arrests, as it has in the past, but this time the violence reached a global audience through the video of Neda Agha Soltan, 27, bleeding to death from a bullet wound.
The year opened with Israel waging a fierce offensive in Gaza to end eight years of rocket fire by Palestinian militants on Israeli towns — a campaign that would provoke a U.N. investigation that accused both Israel and the Islamic Hamas rulers of Gaza of war crimes.
At odds with the Obama administration over expanding Jewish settlements in the West Bank, Israel announced a 10-month freeze on new construction, but Palestinians demanded a complete stop as a condition for rejoining stalled peace talks.
Another long war appeared to come to an end in May when the Sri Lanka government declared victory over Tamil separatists who had been fighting since 1983 for a homeland in part of the island. And Asia's oldest post-World War II confrontation, between Taiwan and China, took a hopeful turn when the leaders of the two governments exchanged direct messages for the first time.
In Africa, Somali pirates continued to terrorize the seas, seizing merchant ships and raking in millions of dollars in ransom. However, when they took over a cargo shop and grabbed its American captain, U.S. Navy snipers shot three pirates and rescued the skipper.
In a vivid illustration of how laws today can cross borders, a surviving pirate was flown to New York to face what are believed to be the first piracy charges in the U.S. in more than a century.
The plight of lawless Somalia contrasted sharply with the progress some other African countries have made in putting their deadly past behind them.
Ghana peacefully elected a new president, and in South Africa, the presidency changed hands without incident for the fourth time since apartheid ended 15 years ago. In 2010, in a leap forward for itself and all of Africa, South Africa will host soccer's World Cup, the biggest sporting event on the globe.
Zimbabwe's President Robert Mugabe was forced into a unity government with former rivals, but many feared the new deal would collapse as the 85-year-old leader showed no sign of loosening his grip on the country he has ruled since 1980.
In Latin America, Venezuelan President Hugo Chavez won a referendum to abolish term limits, paving the way for him to run again in 2012. Colombia's constitution may be changed by referendum to give President Alvaro Uribe a third term. And in Honduras, Chavez-backed Manuel Zelaya sought to hold a referendum on whether to rewrite the constitution that opponents claimed was designed to relax term limits. He was ousted in a bloodless coup denounced by the U.S. and other Western Hemisphere countries, and a new president was elected five months later.
In Mexico, the outbreak of swine flu briefly distracted the country from an ever-bloodier fight against drug cartels. Ciudad Juarez on the Texas border became one of the world's deadliest cities.
At least one election amounted to a revolution: In August, Japanese voters ousted the Liberal Democratic Party that had ruled nearly uninterrupted for 55 years and chose the untested Democratic Party of Japan.
The global economic crisis continued to claim victims. In January the government of Iceland collapsed in a sea of debt. Next, the Czech government fell. And in November, Dubai's bubble burst.
The wealthy Persian Gulf state had been developing at warp speed, heavily financed by foreign investment, and when real estate prices collapsed, its government-backed network of development groups and investment channels were estimated to be $80 billion in the red. Almost overnight, thousands of migrant workers who had powered Dubai's rise found themselves jobless.
China, however, shrugged off the crisis as a torrent of stimulus spending accelerated a recovery. The resilience of its economy, as the U.S. floundered, raised its international posture, leading some to suggest that America's global dominance would diminish.
Terrorism past and present weighed heavily on governments.
In August, a Libyan convicted in the 1988 bombing of Pan Am Flight 103, in which 270 people died, was freed by Scottish authorities — despite U.S. protests — on grounds he was terminally ill.
The following month, three British Muslims were convicted of plotting to down at least seven airliners bound for the U.S. and Canada in what was intended as the worst terrorist attack since Sept. 11, 2001.
Scientists continued reporting growing impacts of global warming, with the World Meteorological Organization saying the decade was very likely to end as the warmest on record.
Leaders of more than 100 nations gathered in Copenhagen for a climate summit, but it soon became clear that conclusive action on cutting greenhouse-gas emissions would have to wait for another conference in 2010.
And while one army of scientists tried to determine what carbon dioxide was doing in the skies, physicists underground in Geneva finally powered up the Large Hadron Collider, the world's strongest atom smasher, and took the global lead in the search for matter's tiniest building blocks.
Meanwhile, an earthquake in central Italy killed 294 people. Wildfires in Australia claimed at least 173 lives. A typhoon in Taiwan left 670 dead or missing. A quake in Indonesia killed 1,117 people. A quake and tsunami took 226 lives in Samoa and Tonga.
Europe chose its first president, Belgian Premier Herman Van Rompuy. Although he's a minor figure on the world stage, the very idea of a "president of Europe" was a milestone for a historically divided continent. Europe also celebrated the 20th anniversary of the fall of the Berlin Wall — the event that signified the end of the Cold War and made it possible for the European Union to swell to 27 member states by taking in 10 former communist countries.
But the new challenges facing Europe transcend its borders. President Barack Obama wants it to contribute thousands more soldiers to the Afghan war, and the continent's dependence on Russia for heating fuel was dramatically highlighted in January when the Kremlin's dispute with Ukraine over pipelines cut off Europe's supplies for two weeks.
Finally, there was Susan Boyle to remind us that even in a gloomy year, the unlikeliest of ugly-duckling stories can come true.
Boyle grabbed the limelight on the TV show "Britain's Got Talent" last spring, and by year's end was breaking CD sales records with her rendition of "I Dreamed a Dream."
Despite a makeover to tame what she called her "mad hair" and "bushy eyebrows," 48-year-old Boyle insisted she was unchanged.
"I am still the same person I always was — the wee lady from Blackburn," she told The Associated Press. "I still live in the same house, I still like the same things."
This story was compiled from AP reporting around the world in 2009, and from contributions by Robert H. Reid in Kabul and George Jahn in Vienna.
Filed under:
Constitutions
,
Economy
,
Finance
,
Financial Crisis
,
Financial Markets
,
Government
,
Industrial Products and Services
,
Industries
Tags:
Accidents
,
Asia
,
Barack Obama
,
Climate
,
Copenhagen
,
Denmark
,
Diseases And Conditions
,
East Asia
,
Environmental Concerns
,
Europe
,
Gaza Strip
,
Infectious Diseases
,
Iran
,
Israel
,
Michael jackson
,
Middle East
,
North America
,
North Korea
,
Nuclear Weapons
,
Palestinian Territories
,
Rebellions And Revolutions
,
Territorial Disputes
,
Terrorism
,
United States
,
Weapons Of Mass Destruction
,
Western Europe