Universal Studios resort in SKorea slated to open in 2014 after delay due to financial crisis
By Kelly Olsen, AP
Monday, January 18, 2010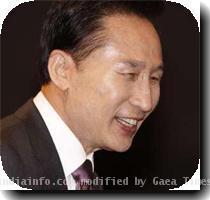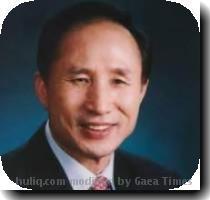 Universal Studios resort in SKorea to open in 2014
SEOUL, South Korea — Developers of a Universal Studios theme park and resort in South Korea said Tuesday the project is slated to open in early 2014 after being delayed by the global financial crisis.
Plans for Universal Studios Korea Resort, billed as the largest such Universal project in Asia, were originally announced in May 2007 amid hopes it would be up and running in 2012.
Kim Moon-soo, governor of Gyeonggi province, where the resort is set to be built, blamed the worldwide financial meltdown for the delay, but said the large-scale project is back on track. Construction is scheduled to start at the beginning of next year, according to a release.
"Our Universal Studios in Korea is bigger than all the other studios combined," Kim said at a press event, referring to theme parks already operating in Orlando, Florida and Universal City, California in the United States, Osaka, Japan and another slated to open soon in Singapore.
"This will be a remarkable landmark in terms of tourism in Korea," he said.
A total of 15 partners are participating in the development, including South Korean conglomerate Lotte Group and builder Posco E&C. They signed a framework agreement Tuesday to raise capital for the 3 trillion won ($2.7 billion) project expected to attract 15 million visitors a year in South Korea and from abroad.
Kim said the project has the backing of South Korean President Lee Myung-bak, a former construction executive. He hinted, however, at frustration with the slowness of central government decision making and approvals for land and infrastructure issues.
"Singapore started one year ahead of us, but they are almost near completion so it's all coming down to speed now," he said.
The Singapore project will open during the first three months of this year, said Universal Parks & Resorts executive Peter Wong.
Developers expect the South Korean project to create at least 40,000 jobs, though Kim, the Gyeonggi governor, said the number would likely exceed 100,000.
The resort is to be built on a site in the city of Hwaseong, located south of Seoul and also close to the area's main international airport in Incheon. Nearly half of South Korea's population of about 50 million people are said to live within an hour's drive.
Developers have also placed great hope on attracting international visitors from increasingly affluent Asia, particularly nearby China.
Universal Parks & Resorts CEO Thomas L. Williams reiterated that theme Tuesday.
"The number of Asian international tourists is significant and growing," Williams said.
Besides the theme park, the project will include a water park, shopping center, hotels and a golf course and has renowned American director Steven Spielberg as creative consultant, Williams said.
"This kind of resort that can and will draw international visitors to South Korea is a sure thing," he said.
Williams, who declined to disclose how much Universal was investing in the South Korean project, said that plans for a theme park in Dubai were under "continuous review" with partners there.
"The impact of the recession has hit Dubai as it has everywhere else and so they're reconsidering their timeline," he told The Associated Press.
Universal Parks & Resorts is a division of General Electric Co.'s NBC Universal.
Filed under:
Consumer
,
Corporate
,
Corporate News
,
Economy
,
Finance
,
Financial Crisis
,
Financial Markets
,
Industrial Products and Services
,
Industries
Tags:
Accommodations
,
Asia
,
Contracts And Orders
,
East Asia
,
Lee Myung-bak
,
Leisure Travel
,
Recreation And Leisure
,
Seoul
,
Singapore
,
South Korea
,
Southeast Asia