McMahon jokes she had a 'regular job' at wrestling empire that produced soap operas
By Philip Elliott, AP
Thursday, June 24, 2010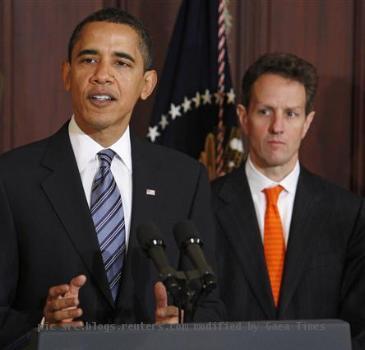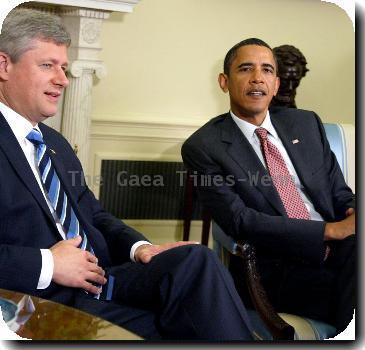 McMahon: Wrestling was soap opera
WASHINGTON — Senate hopeful Linda McMahon jokingly calls her former job as the CEO of a wrestling empire a "regular job" and calls the televised brawls a soap opera.
She was emphasizing her business experience in an ad in her Senate campaign.
McMahon, a wealthy business executive, on Thursday released a 60-second television ad telling Connecticut voters she will help their state create jobs and cut Washington spending. The ad promotes her jobs plan and takes note of her previous role at her family's World Wrestling Entertainment, whose weekly programs featured violence and scantily clad women.
McMahon, who has faced criticism for those programs, downplayed the televised fight scenes that she sometimes appeared in.
"That isn't real," McMahon said. "But our problems are."
McMahon faces state Attorney General Richard Blumenthal in November's election to replace Democratic Sen. Chris Dodd, who is not seeking another term.
Republicans criticized Rep. Paul Kanjorski for what they said were remarks suggesting minorities are not "average, good American people."
The 13-term Pennsylvania Democrat vigorously denied the charge, saying Republicans were taking his words out of context to score political points.
In remarks Wednesday night defending a program to help homeowners facing foreclosure stay in their homes, Kanjorski said: "We're giving relief to people that I deal with in my office every day now unfortunately. But because of the longevity of this recession, these are people — and they're not minorities and they're not defective and they're not all the things you'd like to insinuate that these programs are about — these are average, good American people."
Republican Lou Barletta, the mayor of Hazelton, Pa. who hopes to unseat Kanjorski this fall in a rematch, called on the congressman to apologize.
"This is outrageous and shows how out of touch Kanjorski is with the real world," Barletta said in a statement.
A Kanjorski spokeswoman said the congressman was defending people who get government help from those who unfairly criticize them.
Former Iowa Gov. Terry Branstad named first-term state Sen. Kim Reynolds as his running mate Thursday, opting for a candidate who he said shares his conservative views on social and financial issues. But she is also new to the statewide political scene with a limited public record.
"I have found a dynamic and dedicated public servant who shares my core values on the key issues," Branstad said at a news conference that kicked off a statewide tour.
Reynolds' selection must be ratified at the State Republican Convention on Saturday, but there's likely to be little opposition.
The Iowa GOP is looking to heal the wounds of a divisive primary, in which Branstad defeated Sioux City businessman Bob Vander Plaats. Vander Plaats was the standard-bearer for social and religious conservatives, and some have suggested he might make an independent bid for governor.
Vander Plaats has not discussed his plans since the primary.
Hundreds of volunteers are canvassing South Carolina voters to provide another choice in the U.S. Senate race pitting Republican incumbent Jim DeMint against Democratic unknown Alvin Greene, who won the primary with virtually no campaigning.
Supporters of Linda Ketner, who as a Democrat two years ago nearly unseated GOP incumbent U.S. Rep. Henry Brown, are collecting petition signatures to get her name on the Senate ballot — an effort to gauge support. Ketner herself, a business management consultant whose father started the Food Lion grocery store chain, has not said if she will run.
A big part of the push is to give voters an alternative to Greene, an unemployed Army veteran whose surprise win in the low-turnout primary embarrassed state Democrats. After his victory, it emerged that Greene faces a pending felony obscenity charge, and he has not campaigned.
"If Mr. Greene were not on the ballot and a viable candidate were, we would not be having this conversation," said Doug Warner, a real estate developer and Republican organizing the effort. He was finance director for Ketner's 2008 congressional campaign.
Quick hits:
— President Barack Obama travels to Missouri on July 8 to raise money for Robin Carnahan's Democratic senatorial campaign. Carnahan is the leading Democratic candidate in the race to replace retiring Republican Sen. Kit Bond. The Republican front-runner is Congressman Roy Blunt.
— Vice President Joe Biden will help Ohio Lt. Gov. Lee Fisher's bid for Senate next week. Biden will appear at a fundraiser and a rally for Fisher in Cleveland next Wednesday.
— A challenger to U.S. Rep. Carolyn Cheeks Kilpatrick in her bid for an eighth term in Congress said Thursday he won't make the legal troubles of her son a focus of his campaign. State Sen. Hansen Clarke said that Cheeks Kilpatrick is vulnerable in Michigan's 13th congressional district not because Kwame Kilpatrick continues to find himself at odds with the law, but because Congress hasn't effectively served voters. Kwame Kilpatrick, the former mayor of Detroit who is already serving at least 14 months in prison for probation violation, was indicted Wednesday on federal fraud and tax charges.
Associated Press writers Andy Miga in Washington, Susan Haigh in Hartford, Conn., Mike Glover in Ankeny, Iowa, Bruce Smith in Charleston, S.C., and Corey Williams in Detroit contributed to this report.
Filed under:
Consumer
,
Corporate
,
Corporate News
,
Government
,
Industries
Tags:
Arts And Entertainment
,
Barack Obama
,
Campaigns
,
Entertainment Wrestling
,
Freestyle Wrestling
,
Iowa
,
North America
,
Personnel
,
Primary Elections
,
Sports
,
Television Programs
,
United States
,
Washington
,
Women's Sports
,
Women's Wrestling
,
Wrestling