Japan, India to sign trade pact that will scrap tariffs on 94 percent of exports over 10 years
By Shino Yuasa, AP
Thursday, September 9, 2010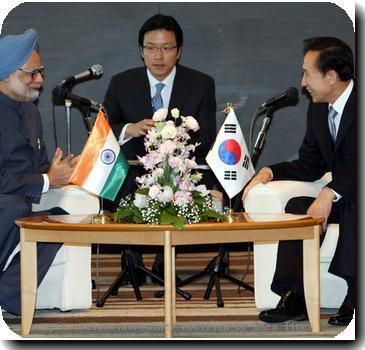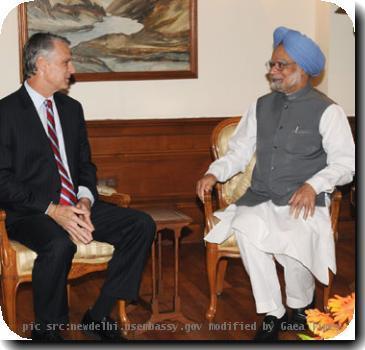 Japan, India to sign free trade agreement
TOKYO — Japan said Thursday it plans to sign a free trade pact with India that will scrap tariffs on 94 percent of traded goods over 10 years.
Foreign ministry official Norifumi Kondo said the two countries reached an agreement at sub-Cabinet level talks in Tokyo. Kondo said both sides still need to finalize details and declined to elaborate.
Kyodo News agency said the two countries aim to sign the agreement in October when Indian Prime Minister Manmohan Singh is expected to visit Japan.
Tokyo has asked New Delhi to cut tariffs on Japanese vehicles, one of key Japanese exports to India, while India asked Japan to import more generic drugs and expand job opportunities in Japan for Indian workers, Kyodo said.
Japan's exports to India — mainly vehicles and electronic goods — totaled $7.8 billion in the fiscal year ended March 2010. Japan's imports from India, which include oil, steel and jewelry, were worth $4.7 billion, according to the ministry.
Japan has sealed bilateral free trade agreements with Brunei, Chile, Indonesia, Malaysia, Mexico, Singapore, the Philippines, Thailand, Vietnam, Switzerland and the regional group of the Association of Southeast Asian Nations.
It is negotiating with Australia and Peru for free trade pacts. Free trade talks with South Korea were last held in November 2004.
Filed under:
Economic Policy
,
Economy
,
Finance
,
Government
Tags:
Asia
,
East Asia
,
India
,
International Agreements
,
International Trade
,
Japan
,
Manmohan Singh
,
South Asia
,
Southeast Asia
,
Tokyo