South Korea sets greenhouse gas reduction target at 4 percent below 2005 levels
By Jae-soon Chang, AP
Tuesday, November 17, 2009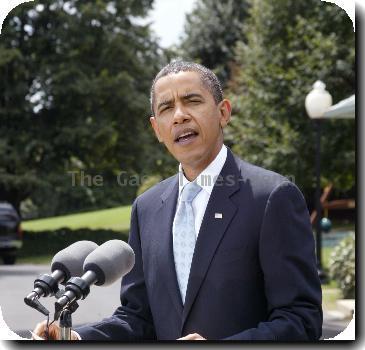 more images
SKorea sets greenhouse gas reduction target
SEOUL, South Korea — South Korea announced its first greenhouse gas reduction target Tuesday, pledging to cut emissions of carbon dioxide and other heat-trapping gases by 4 percent below 2005 levels by 2020.
The announcement came amid dimming prospects for a new global climate-change pact at next month's U.N. conference in Copenhagen. South Korea is not among countries that must cut emissions under the existing Kyoto Protocol, and Tuesday's voluntary target-setting could put pressure on developed nations to act more aggressively to fight global warming.
On Sunday, President Barack Obama and other leaders at an Asia-Pacific summit in Singapore affirmed the growing consensus that the December deadline set two years ago for a completed climate accord is out of reach, and reset the goal for Copenhagen as striking a political deal.
In Seoul, the presidential Blue House said Tuesday that South Korea would cut emissions by 30 percent below expected levels in 2020. That translates into about 4 percent reduction from 2005 levels.
South Korea is one of the world's largest greenhouse gas emitters. In 2005, the country released 590 million tons of the greenhouse gases blamed for dangerously warming the globe. That amount is believed to be the world's ninth largest.
If no action is taken to cut emissions, South Korea is expected to produce 813 million tons of greenhouse gases in 2020. Under Tuesday's target, the country aims to cut the 2020 levels to around 569 million tons.
"Though there are doubtful prospects for the Copenhagen meeting, South Korea's voluntary announcement of the national reduction target will be a chance to urge the international community to make responsible efforts," President Lee Myung-bak told a Cabinet meeting, according to his office.
The Copenhagen agreement is meant to succeed the 1997 Kyoto Protocol, which set emissions targets for 37 industrialized countries. The U.S. rejected Kyoto as economically damaging and unfair since it made no demands of developing nations.
The Obama administration wants to be included in the new accord. But its reluctance to commit to emissions targets or financing until Congress completes domestic legislation was partly responsible for delaying a legally binding international accord. The Senate's climate and energy bill will not come up for a full debate until next year.
The countries that must cut emissions under the Kyoto agreement have given new reduction targets for 2020, but the developing countries say the proposed cuts are not deep enough.
Together, the pledges amount to reductions of about 15 percent below 1990 levels, while the developing countries demand that those targets be lifted to about 40 percent. U.N. scientists said two years ago that reductions of 25 to 40 percent by the industrial countries were needed to avoid the worst effects of global warming.
South Korea's reduction target reflects Lee's ambitious "green growth and low carbon" policy aimed at lessening South Korea's dependence on fossil fuel and promoting the development of substitute energy sources, such as solar and wind power, and other technologies enhancing energy efficiency.
Lee's aide on the matter, Kim Sang-hyup, said the policy weighed heavily in setting the "highest-level target" that the U.N. Intergovernmental Panel on Climate Change recommends to developing nations. The panel recommends developing nations to cut emissions by 15-30 percent from expected 2020 levels, he said.
"We don't have any legal obligation, but we want to take action voluntarily," he said. "We hope our move will have effects on other nations so that the Copenhagen meeting can achieve good results."
Associated Press Writer Soo Bin Park contributed to this report.
Filed under:
Industries
Tags:
Asia
,
Barack Obama
,
Copenhagen
,
Denmark
,
East Asia
,
Energy
,
Europe
,
Events
,
Global Environmental Issues
,
International Agreements
,
Lee Myung-bak
,
North America
,
Seoul
,
South Korea
,
United Nations Climate Change Conference 2009
,
United States
,
Utilities
,
Western Europe