Ohio's Democrats face economic angst, doubts about Senate prospects going into primary vote
By John Seewer, AP
Saturday, May 1, 2010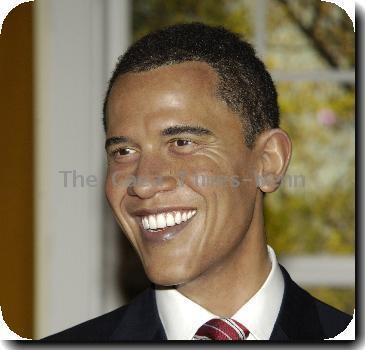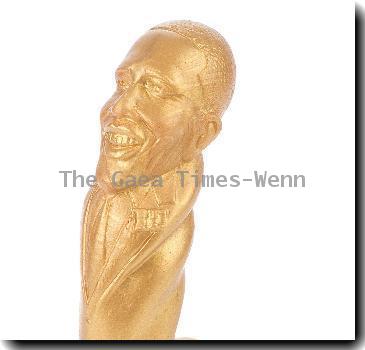 In Ohio, job worries overshadow primary election
ASHLAND, Ohio — Ohio voters are wracked with worry over the exodus of jobs from this industrial swing state, and their gloomy outlook is hurting Democrats' efforts to seize an open Senate seat from Republicans.
Two years ago, President Barack Obama's win here gave Democrats high hopes. But the two candidates seeking the party's nomination in Tuesday's primary are struggling to raise campaign money in their quest to take on a well-funded GOP challenger in the fall.
This doesn't spell doom for all of Ohio's Democrats, though. The Senate race is their only statewide primary, and more campaign money is expected to flow to the winner for the November election. Their fundraising has been successful in other state races, including a contest for incumbent Democratic Gov. Ted Strickland's seat that both parties consider critical to having an edge in the 2012 presidential election.
Overshadowing any political talk right now, however, is the economy.
Automakers and suppliers have shuttered factories, corporate headquarters have moved out and unemployment was 11 percent in March, the highest level since the early 1980s. The state lost 255,000 jobs in 2009 alone.
In February, Ohio was the eighth-most distressed state in the U.S., according to the Associated Press' monthly analysis that measures unemployment, bankruptcies and foreclosures in counties and states.
Manufacturing towns from Toledo to Cleveland have been hit especially hard by plant closings.
"I can name them off, one after another," said Charlie Fulk, an out-of-work machinist in Ashland. "It's just been devastating."
Most people, he said, are worried about much bigger things than politics.
"They're focused on putting food on the table and keeping roofs over their head," said Ohio Lt. Gov. Lee Fisher, one of the two leading Democrats in the Senate race. "Understandably, they haven't focused on this campaign."
Fisher, 58, met with about a dozen supporters in a diner last weekend in Ashland, about 50 miles south of Cleveland. Patrons in nearby booths kept their attention on plates of roast beef topped with mashed potatoes and gravy — not the candidate.
Fisher is the favorite in the Senate race, with a poll released Wednesday showing him with a 41 percent to 24 percent lead over Secretary of State Jennifer Brunner.
But the Quinnipiac University survey also found that a third of voters were still undecided and half who named a candidate say they could change their minds by primary day.
"It's amazing, there will be voters who say 'I vote in every election, I'm a good Democrat' and they don't even know who's running," said Brunner, 53, who doesn't have enough money for TV ads and travels the state in an old school bus her staff found on eBay for $2,025.
Coming off Obama's convincing win in Ohio and a surprise pickup of one U.S. Senate seat by Sherrod Brown in 2006, the state's Democrats thought they would be well-positioned to grab the other Senate seat when Republican George Voinovich announced his retirement last year. The GOP has held that seat since 1998.
But Obama's popular support has dropped and Democrats are facing an angry electorate tired of economic angst and political bickering.
A Democratic victory in November would go a long way toward helping them hold off Republicans who need to pick up 10 seats for control of the Senate.
Yet there are questions about whether either Fisher or Brunner can defeat Rob Portman, a former congressman and official in President George W. Bush's administration:
— Brunner has shown little ability to raise money, bringing in just $144,000 in the first three months of this year. She also won her first statewide office four years ago in a Democratic sweep following Republican scandals.
— Fisher has a longer track record as an Ohio lawmaker and economic development director. But his only statewide victory came 20 years ago in an attorney general's race decided by 1,234 votes.
Brown recently criticized Brunner for attacking Fisher, telling the Columbus Dispatch that both candidates should concentrate on linking Portman with Bush's policies.
Most Democrats figured Fisher would have an easier time in the primary, but campaign finance reports show he's been forced to spend just over $3 million against Brunner. His campaign is left with just under $1 million in the bank, according to a pre-primary report filed last week. Brunner had just under $80,000.
Both candidates say they're confident the money will start flowing after the primary, and that some supporters, including powerful labor groups, are waiting for a nominee to emerge before releasing money and endorsements.
Jobs are a central theme for both. Fisher is backing tax credits for job creation and research and development while Brunner wants to remake Ohio's cities and use unspent bank bailout money used on roads and bridges.
Portman, 54, a Cincinnati Republican, has amassed nearly $8 million with the help of Bush fundraising guru Mercer Reynolds who was president's finance chairman in the 2004 campaign.
Neither of the two parties face challengers in the governor's race between Strickland and Republican John Kasich, a former Fox News commentator and congressman.
Associated Press writer Julie Carr Smyth in Columbus contributed to this report.
Filed under:
Corporate
,
Corporate News
,
Economy
,
Government
Tags:
Ashland
,
Barack Obama
,
Campaigns
,
Cleveland
,
Columbus
,
North America
,
Ohio
,
Political Fundraising
,
Political Issues
,
Political Organizations
,
Political Parties
,
Political Scandals
,
Primary Elections
,
Senate Elections
,
State Elections
,
United States