Fossil fueled by China, global carbon dioxide emissions soar in 2008 even as economy plummets
By Seth Borenstein, AP
Tuesday, November 17, 2009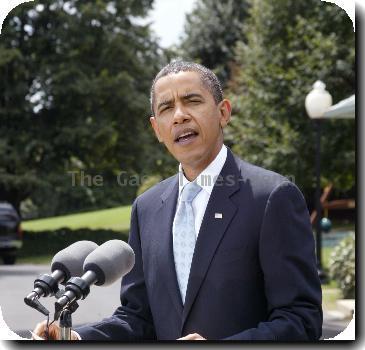 more images
Led by China, carbon pollution up despite economy
WASHINGTON — Pollution typically declines during a recession. Not this time. Despite a global economic slump, worldwide carbon dioxide pollution jumped 2 percent last year, most of the increase coming from China, according to a study published online Tuesday.
"The growth in emissions since 2000 is almost entirely driven by the growth in China," said study lead author Corinne Le Quere of the University of East Anglia. "It's China and India and all the developing countries together."
Carbon dioxide emissions, the chief man-made greenhouse gas, come from the burning of coal, oil, natural gas, and also from the production of cement, which is a significant pollution factor in China. Worldwide emissions rose 671 million more tons from 2007 to 2008. Nearly three-quarters of that increase came from China.
The numbers are from the U.S. Department of Energy's Oak Ridge National Laboratory and published in the journal Nature Geoscience.
According to the study, the 2008 emissions increase was smaller than normal for this decade. Annual global pollution growth has averaged 3.6 percent. This year, scientists are forecasting a nearly 3 percent reduction, despite China because of the massive economic slowdown in most of the world and in the United States.
The U.S. is still the biggest per capita major producer of man-made greenhouse gases, spewing about 20 tons of carbon dioxide per person per year. The world average is 5.3 tons and China is at 5.8 tons
Last year, the U.S. emissions fell by 3 percent, a reduction of nearly 192 million tons of carbon dioxide. Overall European Union emissions dropped by 1 percent. The U.S. is still the No. 2 biggest carbon polluter overall, emitting more than the next four largest polluting countries combined: India, Russia, Japan and Germany. China has been No. 1, since pushing past the United States in 2006.
The world remains on a dangerous path, despite the recession, scientists said.
"There's a very clear gap between the path we are on and the path we should be on if the goal is to limit global warming to 2 degrees (1.3 degrees Celsius)," said Le Quere, who also works for the British Antarctic Survey.
The world has spewed 715.3 trillion tons of industrial carbon dioxide since 1982, which is the same amount civilization produced in all the previous years, said study co-author Gregg Marland of the Oak Ridge National Lab.
Outside scientists said the study was thorough and the results sobering.
"Basically these numbers are screaming out at decision makers that whatever they are doing now is not working," said University of Victoria climate scientist Andrew Weaver, who wasn't involved in the study.
The report comes as countries from around the world prepare for a December U.N. conference on reducing carbon emissions. Prime Minister Lars Loekke Rasmussen of Denmark, who will host the conference in Copenhagen, said Tuesday that President Barack Obama supported his proposal for a sweeping political deal that would include commitments by industrial countries to reduce carbon emissions and to provide funds for less developed countries to fight the effects of global warming.
Obama, who was in China, said after a meeting with President Hu Jintao Tuesday that he wanted an all-encompassing agreement in Copenhagen, even if it falls short of a legal treaty. And he said he wants something "that has immediate operational effect."
Le Quere said the numbers point specifically to developing world as the cause for the most recent growth.
China is opening up new coal-fired power plants at a breakneck pace and carbon dioxide emissions in that country have doubled since 2001.
Not all the emission increases in China and other developing countries come from new power plants. About one-quarter of the emissions growth is because western countries, like the United States, buy more manufactured products from those countries, Le Quere and Marland said.
"We're shipping our emissions offshore," Marland said.
Other countries beside China to increase their carbon dioxide emissions by more than 5 million tons in 2008 were India, Russia, Saudi Arabia, Brazil, South Africa, South Korea, Indonesia, Iran, Poland, Mexico, Canada and the Netherlands.
The paper also raised concerns because it shows that the percentage of carbon dioxide emissions that hang in the air — compared to those sucked into the oceans and forests — is growing.
Fifty years ago, only 40 percent of carbon dioxide emissions stayed in the air. Now in this decade it's up to 45 percent, Le Quere said.
That steady rise is alarming because the more carbon dioxide in the air, the warmer it gets, and the warmer it gets, the higher percentage of carbon dioxide stays in the air, Le Quere said.
It's a feedback loop that is not good news for global warming, she said.
On the Net:
Nature Geoscience: www.nature.com/ngeo
Filed under:
Corporate
,
Corporate News
,
Economy
,
Industries
Tags:
Asia
,
Atmospheric Science
,
Barack Obama
,
Canada
,
China
,
Climate Change
,
Climatology
,
Copenhagen
,
Denmark
,
Earth Science
,
East Asia
,
Energy
,
Europe
,
Global Environmental Issues
,
Greater China
,
Hu Jintao
,
India
,
North America
,
Recessions And Depressions
,
South Asia
,
United States
,
Utilities
,
Washington
,
Western Europe