AP News in Brief at 5:58 p.m. EST
By AP
Monday, November 16, 2009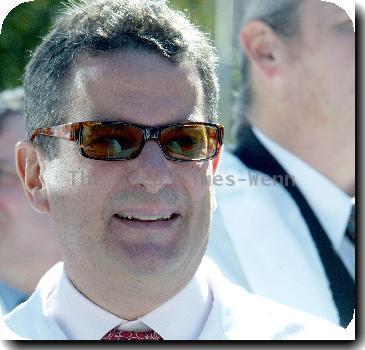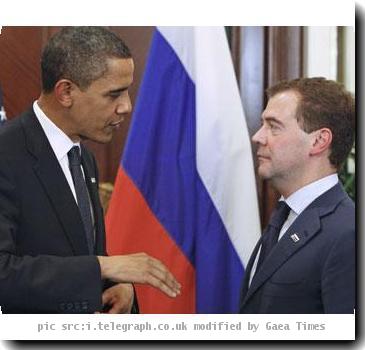 AP News in Brief at 5:58 p.m. EST
Obama prods China to take global role on big issues — sharing 'burden of leadership' with US
BEIJING (AP) — President Barack Obama declared Monday the world is urgently watching for a "meeting of the minds" between the U.S. and China as he meets with President Hu Jintao on the globe's biggest issues — climate change, economic recession, nuclear proliferation and more.
Obama also prodded China about Internet controls and free speech, but his message was not widely heard in the country because his words were drastically limited online and shown on just one regional television channel.
In his first visit here, Obama is strongly suggesting that China, now a giant in economic impact as well as territory, must take a bigger role on the world stage — part of "burden of leadership" it shares with the United States.
"I will tell you, other countries around the world will be waiting for us," Obama said in an American-style town-hall discussion with Chinese university students in Shanghai, where he spent a day before flying to China's capital for a state visit with President Hu.
The town hall meeting showed how difficult it is for the governments to work together. The U.S. initially requested a larger venue and a live broadcast on a major network. In the end, Chinese officials put the event on the eastern fringes of the city. Only local Shanghai TV carried it live, though it was streamed on two popular Internet portals and on the White House's Web site, which is not censored.
Searchers find missing NC 5-year-old's body off roadside; police say mom offered her for sex
SANFORD, N.C. (AP) — A missing 5-year-old whose mother was accused of offering her for sex was found dead off a heavily wooded road in a rural area Monday, ending a weeklong search, police said.
Searchers found Shaniya Davis' body early Monday afternoon about 100 feet off a road southeast of Sanford, in central North Carolina, Fayetteville Police spokeswoman Theresa Chance said. She declined to comment on a cause of death or the condition of Shaniya's body.
"We've got a lot of people out at the scene right now that are torn up," Chance said. "Detectives have been running off adrenaline to find this little girl and to bring her home alive. You have a lot of people in shock right now."
Two people have been charged in her disappearance, one of them her mother, Antoinette Davis, 25. Police charged Davis with human trafficking and felony child abuse, saying Shaniya was offered for prostitution.
Davis was calm and quiet during a five-minute court appearance in Fayetteville on Monday afternoon. She provided one-word answers to the judge's questions and held her hands in front of her, without handcuffs. She requested a court-appointed attorney and did not enter a plea.
Rockets hit Afghan market, killing 12 civilians in attack on meeting with French general
TAGAB VALLEY, Afghanistan (AP) — Rockets slammed into a market northeast of Kabul on Monday, killing 12 civilians but missing their presumed target: a meeting between France's top general in Afghanistan and dozens of tribal elders and senior local officials.
The attack also wounded 38 people, 20 of them critically. The market was crowded with shoppers because Monday is bazaar day in Tagab, a sprawling town of mud brick fortress-like compounds and small fields along a river surrounded by the barren slopes and snowcapped peaks of the Hindu Kush mountain range.
Brig. Gen. Marcel Druart told The Associated Press that the meeting, known as a shura, continued despite the attack to show that the Taliban cannot disrupt NATO's plans in a tense valley where both sides are competing for influence.
"The shura didn't stop, and it was in my opinion very important," Druart, who was unhurt, said at the NATO base in Nijrab, 5 miles (8 kilometers) north of Tagab.
The general was sitting down with about 40 Afghan officials to discuss a major French offensive launched the previous day. The purpose of the operation is to secure the area for a planned road that would bypass the capital, Kabul, while moving in supplies from neighboring Pakistan.
AP Poll: Americans divided over health care bills; fine print on costs worries many people
WASHINGTON (AP) — It's the cost, Mr. President. Americans are worried about hidden costs in the fine print of health care overhaul legislation, an Associated Press poll says. That's creating new challenges for President Barack Obama as he tries to close the deal with a handful of Democratic doubters in the Senate.
Although Americans share a conviction that major health care changes are needed, Democratic bills that extend coverage to the uninsured and try to hold down medical costs get no better than a lukewarm reception.
The poll found that 43 percent oppose the health care plans being discussed in Congress, while 41 percent are in support. An additional 15 percent remain neutral or undecided.
"Well, for one, I know nobody wants to pay taxes for anybody else to go to the doctor — I don't," said Kate Kuhn, 20, of Acworth, Ga. "I don't want to pay for somebody to use my money that I could be using for myself."
There's been little change in broad public sentiment about the overhaul plan from a 40-40 split in an AP poll last month, but not everyone's opinion is at the same intensity. Opponents have stronger feelings than do supporters. Seniors remain more skeptical than younger generations.
New advice: Women should skip mammograms in their 40s, get them every 2 years starting at 50
NEW YORK (AP) — Most women don't need a mammogram in their 40s and should get one every two years starting at 50, a government task force said Monday. It's a major reversal that conflicts with the American Cancer Society's long-standing position.
Also, the task force said breast self-exams do no good and women shouldn't be taught to do them.
For most of the past two decades, the cancer society has been recommending annual mammograms beginning at 40.
But the government panel of doctors and scientists concluded that getting screened for breast cancer so early and so often leads to too many false alarms and unneeded biopsies without substantially improving women's odds of survival.
"The benefits are less and the harms are greater when screening starts in the 40s," said Dr. Diana Petitti, vice chair of the panel.
Millions of couples, retirees will have to repay some of Obama tax credit
WASHINGTON — More than 15 million taxpayers may owe the government $250 or more because of how the IRS last spring set up President Barack Obama's tax break that was designed to help consumers spend the U.S. economy out of recession.
Individuals with more than one job and married couples in which both spouses work may have to repay the government $400, either through a smaller tax refund or a larger tax bill, according to a report released Monday by the Treasury Department's inspector general for tax administration. Social Security recipients who also earn taxable wages may have to repay $250.
The tax credit, which is supposed to pay individuals up to $400 and couples up to $800, was Obama's signature tax break in the massive stimulus package enacted in February. The credit has increased weekly paychecks for 95 percent of working families, giving them cash to help boost consumer spending during the worst economic recession in decades.
Workers concerned about whether they are withholding enough taxes can use a calculator on the IRS Web site to find the appropriate amount that should be withheld.
Taxpayers can adjust their withholding by filing a new W-4 form with their employer. But with only a month and a half remaining in the 2009 tax year, it's getting late to make adjustments.
Shuttle Atlantis lifts off on space station stockpiling mission, launch crowd atwitter
CAPE CANAVERAL, Fla. (AP) — With 100 Internet-savvy NASA fans cheering on the shuttle and churning out constant Twitter updates, Atlantis sailed smoothly into orbit Monday with six astronauts and a full load of spare parts for the International Space Station.
The supply run should keep the space station humming for years to come, and the shuttle astronauts in space through Thanksgiving.
Atlantis was clearly visible as it shot through thin afternoon clouds, to the delight of Twittering space enthusiasts who won front-row seats to the launch. The contest winners splashed news — mostly tweeting "wow" and "amazing" about the liftoff — over countless cell phones and computers in 140 characters or less.
"What's exciting to me is that they've captured the spirit and the excitement that we all feel, and they were able to capture it in a very few number of characters," NASA space operations chief Bill Gerstenmaier said with a chuckle. "They're amazing, little, short statements about what they felt."
Atlantis will reach the space station Wednesday. As the shuttle blasted off, the station was soaring 220 miles above the South Pacific. Launch director Mike Leinbach wished the astronauts good luck and said, "We'll see you back here just after Thanksgiving."
Sarah Palin tells Oprah Winfrey that the father of her grandson hasn't seen the baby in awhile
CHICAGO (AP) — Sarah Palin said in an interview with Oprah Winfrey that it's heartbreaking to see the road that Levi Johnston, the father of her grandson, has taken and that the soon-to-be Playgirl model hasn't seen his baby in awhile.
In an episode that aired Monday, the two women also talked about the controversy surrounding Palin's possible appearance on the show last year and touched on whether the former Alaska governor planned to run for president in 2012.
Palin and Winfrey embraced as the one-time Republican vice presidential candidate walked onto the talk show stage. Palin's 413-page book, "Going Rogue," will be released Tuesday and she begins a book tour Wednesday in Grand Rapids, Mich.
The new memoir doesn't mention Johnston, who has sparred repeatedly with his former mother-in-law-to-be. Johnston and Palin's daughter Bristol Palin are parents to son, Tripp.
When Winfrey asked about Johnston, Palin said she didn't think "a national television show is the place to discuss some of the things he's doing and saying."
Stocks vault higher after retail sales rebound in October; Weakening dollar lifts commodities
NEW YORK (AP) — Investors kept the stock market's upward momentum going Monday, sending shares sharply higher as the dollar extended its slide and after retail sales rebounded more than expected in October.
Major stock indexes rose more than 1 percent to new 13-month highs, including the Dow Jones industrial average, which jumped 110 points. The Standard & Poor's 500 index topped 1,110, the first convincing move above 1,100 after hovering around that level for the past month.
The weaker dollar lifted gold to a new record and pumped up prices of other commodities, including oil. That, in turn, helped shares of energy and materials companies.
Stocks briefly pared their gains after Federal Reserve Chairman Ben Bernanke said policymakers would monitor the dollar while at the same time repeating that the Fed will hold interest rates low until the economy strengthens. That gave a short-lived boost to the dollar.
Bond prices jumped after Bernanke's comments that inflation appeared contained.
Some analysts cautioned that the gains in stocks from a sliding dollar can be misread as a sign that the economy is healing.
Florida OF Coghlan wins close vote for NL Rookie of Year; Oakland closer Bailey takes AL honor
NEW YORK (AP) — Florida Marlins left fielder Chris Coghlan won the National League Rookie of the Year award in a close vote Monday, and Oakland Athletics closer Andrew Bailey took the AL honor.
Coghlan edged Philadelphia Phillies pitcher J.A. Happ, receiving 17 first-place votes and 105 points in balloting by the Baseball Writers' Association of America. Happ, the only player picked on all 32 ballots, had 10 first-place votes and 94 points.
"It's very exciting," Coghlan said. "I couldn't have written it better."
Bailey, a surprise All-Star this season, was selected first on 13 of 28 ballots and finished with 88 points. Texas shortstop Elvis Andrus was the runner-up with 65 points, one more than Detroit pitcher Rick Porcello.
Bailey, who had 26 saves and a 1.84 ERA, was driving when he got word on his cell phone that he won.
Filed under:
Corporate
,
Corporate News
,
Economy
,
Finance
,
Financial Markets
,
Government
,
Industrial Products and Services
,
Industrial Technology
,
Industries
,
Stock Markets
Tags:
Afghanistan
,
Antoinette davis
,
Asia
,
Barack Obama
,
Central Asia
,
China
,
Chris coghlan
,
East Asia
,
Florida
,
Greater China
,
Health Care Costs
,
Health Issues
,
Hu Jintao
,
Kabul
,
Missing Persons
,
North America
,
North Carolina
,
Oprah
,
Personal Finance
,
Personal Taxes
,
Products And Services
,
Professional Baseball
,
Recessions And Depressions
,
Retail And Wholesale Sector Performance
,
Sarah palin
,
Shanghai
,
Twitter
,
United States
,
World-briefly